ABOUT US
"Trustbond Technology Corp" was established in Taiwan, 2009. We are also Franchised distributor of API DELEVAN in Taiwan from 2014. Other of our strong product lines are diode (LGE), terminal block (DEGSON), relay (CRST), supercapacitor (KORCHIP, YEC, MAXWELL).
As a full-service electronic dealer, we will assist customers to solve the "urgent demands" and "various materials with small quanity". Provide professional and instant quality control services.
We can assist our customers with providing competitive quotations effectively, professional sales, and providing alternative materials suggestions to achieve the effect of reducing customer costs.
Currently, Trustbond Technology Corp. has continuously developed energy saving and carbon reduction optoelectronic products, such as Cold Cathode Fluorescent Lamp, solar lamps, floor tiles, etc., to help our planet and protect the environment. We Are Your Trusted Partner.
SERVICE AND ADVANTAGE
(1) Distribution of "Semiconductor ICs and Memory Chips":
API, MICROCHIP, TI, PI, IDT, ADI, MARVELL, ALTERA, XILINX, FTDI, MTK, RICHTEK, REALTEK, HOLTEK, EPSON, LITTELFUSE, CIRRUS LOGIC SAMSUNG, MICRON, MXIC, WINBOND, ISSI, TOSHIBA, INTEL
(2) Quotes for "Passive components":
MURATA, TOSHIBA, SHIP, ROHM, PANJIT, AVX, TDK, TAIYO, KORCHIP, WALSIN, YAEGO, SAMSUNG, VIKING, NICHICON, CHEMICON, RUBYCON
(3) "BOM LIST" quotes for evalutating budget, offering "one stop shoping" service to reduce your trivia.
(4) Searching for OEM, ODM, EMS factory's shortage and obeleste marterials.
(5) We provide suggestions to customers to choose common parts, so it is easy to buy in the market when mass production with reasonable price, shorter lead time and lower MOQ.
(6) Meet Customer's requirements of "sample buying " or "pilot run demands" to avoid too much surplus and activated your cash flow.
(7) Equvialent parts suggestion for passive components (resistor, capacitor, inductor) or Mechanical items (connectors, terminal blocks), which is going to cost down the production fee.
(8) The exchanges of electronic market trend and technical information provided.
(9) Strictly quality inspection, you can always trust us.
(10)"Cold Cathode Fluorescent Lamp" is for sale.
"Business Hours: Monday to Friday, 9 am, to 6 pm."
HAS MULTIPLE BRAND COOPERATION
Is your trusted good partner
10
Years of accumulated experience
20
Multinational partners
ORGANIZATION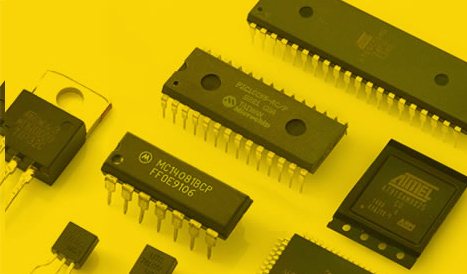 Trustbond Technology Corp.
•VAT number: 29025439
•Registered Capital: US$ 325,000-
•Employees: 10 people
•Phone: 886-2-86653309
•Fax: 886-2-86653209
•Address: 2F., No. 152, Baoqiao Rd., Xindian Dist., New Taipei City 231, Taiwan (R.O.C.)
•Proportion of sales: 40% of overseas revenues, 60% of domestic revenues

Business strategy
Acquire suppliers and customers internationally with diversified cooperative service and establish strong stock database to quickly satisfy your needs for electronic parts procurement and technical support.
Company Vision
By 2025, Trustbond Technology Corp. would like to connect big data and cloud database to achieve the most professional, the quickest of quotation and the most active team in Taiwan.

Related Company
Builder Construction Limited.,

Business Scope
public works, building construction, including Hospital, Confinement center, and Pension village…, interior decoration.
Semiconductor
diode
transistor
film resistor
super cap